This page was last updated on October 17, 2022
We are delighted to announce that a Shipleys LLP team successfully completed The Great South Run in aid of the Group B Strep Support Charity.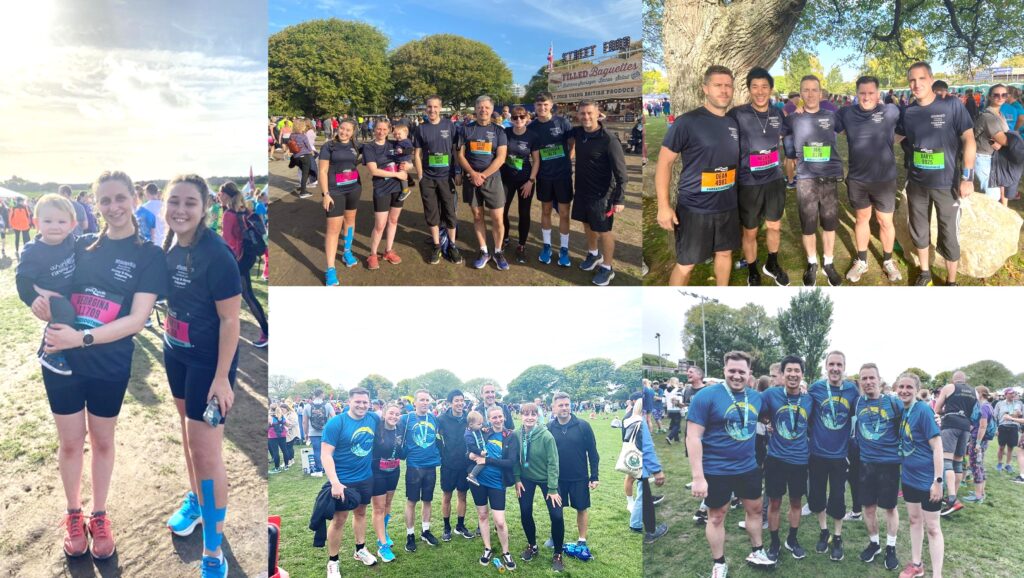 The Great South Run is the south coast's biggest running event and takes place around historic sites in Portsmouth.
The Shipleys' team ran the 10mile route on Sunday 16 October to raise funds for The Group B Strep Support Charity. They raised over £2,700 for the Charity and a massive thank you to everyone who sponsored and supported them.
About the Charity
Group B Streptococcus is the UK's most common cause of life-threatening infection in new-born babies, and of meningitis in babies under age 3 months.
On average in the UK, at least-two babies a day develop a group B Strep infection. One baby a week dies from their GBS infection, and one baby a week survives with long-term disabilities – physical, mental or both.
Yet most Group B Strep infections are preventable and the Group B Strep Support charity works hard to inform families and health professionals about group B Strep to save tiny lives.
It is a charity particularly close to the team's hearts following a colleague's personal experience of Group B Strep in the early weeks of their newborn baby.
Support the team
We are very proud of our colleagues who took part in the run.
If you would still like to support their fundraising efforts for this worthy cause, please visit their Just Giving page via this link:
Thank you again to everyone who sponsored them.
---
Copyright © Shipleys LLP 2022